As women age we become more self-conscious about the wrinkles we develop.  We get wrinkles just about everywhere, on our face and neck not to mention other places. When these wrinkles appear, we tend to reach out to moisturizers to provide the answers. In this Beverly Hills MD Deep Wrinkle Filler Review, we will take a close look at the claims made for the products performance.
I have tried many different remedies and moisturizers. The fact is, none of them worked. The only thing I achieved was spending a whole load of cash and not seeing results.
It is important to understand how a woman thinks, and the psychological effects of feeling unattractive can damage our self- esteem. And pretty much ruin our daily lives.
When I first started to develop wrinkles on my face, I used to pass it off as being laughter lines on my temples close to my eyes. This seemed a reasonable distraction should anyone have the audacity to mention my wrinkles.
As the year passed but wrinkles developed at the sides of my lips, on my forehead and the most disturbing for me on my neck. My neck was so worrisome. I often wore a scarf to disguise the wrinkles by keeping them out of sight.
As time moves on and my self-esteem was diminishing. Moreover, nothing in the beauty section of the finest stores was making me feel better. I found myself looking at other women of a similar age. I would do this in an attempt to compare myself to them and who is less attractive them or me.
I really needed to take some positive steps to resolving my issue if my life was ever to be the same again.
I checked online and found the Beverly Hills MD Deep Wrinkle Filler. I came across this handsome doctor from California named John Layke. John Layke claims he is a doctor. He also claims to have developed a product that would rejuvenate my appearance and give me back the looks I was once so proud.
I was thinking that if a doctor from California may have the answers to my problem because I live in a similar sunny temperate climate, he might have the answers I am looking for.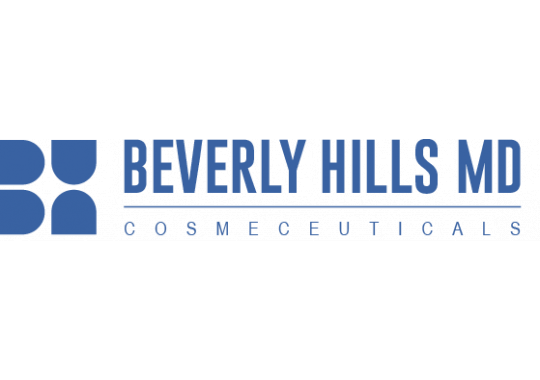 Will Beverly Hills MD Deep Wrinkle Filler solve my problems?
There was only one way to find out.
I delved deeper into the information and there was mention of collagen and peptides. Plus, a whole myriad of other ingredient that really sounds convincing to me. After all, I was desperate to regain my youthful looks.
I purchased one jar of the Beverly Hills Deep Wrinkle Filler. One thing did confuse me was the claim that the product would fill the gaps in the body's internal matrix. I was now confused if to apply to my wrinkles or to make a drink from the product.
Dr. John Layke even talks about sagging underarms. And how he can help. This would also be a blessing to me as sagging underarms and knees are a problem. These are issues need to be addressed.
In addition, Dr. John Layke provides information that he has celebrity clients. Recently successfully treated a TV personality. However, was unable to say the name because he is bound by his medical ethics. Fare enough I thought.
Well, I must report in this Beverly Hills MD Deep Wrinkle Filler Review. After a month of liberal application, I have the same wrinkles. Maybe I need more time and more cream!
Who will benefit from this product?
It is stated that anyone can use this product at any time. Typical application is up to 3 times per day if you want to see quick results. Use on all wrinkles and unwanted saggy areas. Are there any saggy areas you would like to keep?
It is claimed that the product is made of none allergic substances and is safe to use. It also claims the wrinkles are not literally filled. The product uses some polymers that will shrink the skin to give it a tighter appearance.
After just one minute of applying the product, you can start to use your makeup and concealers as you would normally apply.
Advantages 
There are many good testimonials
All natural products are being used
Money back guarantee
You can find discount coupons online
None allergic
Disadvantages 
Negative reviews
Many women feel they have been misled
Product can cause skin irritation despite claims
Likely to need to order many tubes
Where to purchase Beverly Hills MD Deep Wrinkle Filler?
You can purchase through www.amazon.com. But the best deal you will need to purchase from the seller's website www.beverlyhillsmd.com.
The discounts offered are substantial. The costs are as follows:
Only $49.00 for one tube, two tubes $86.00 and three tubes at $117.00.
All major credit cards are accepted. And a secure payment system is in place for your security.
A 60 days money back satisfaction guarantee is offered.
Conclusion
This Beverly Hills MD Deep Wrinkle Filler Review has given an overview of the product. The overview is from personal experiences and other reviews I have analyzed.
This is not straight forward as you might think. It appears on the surface that this product has little or no effect on wrinkles. In fact, there are some damning reports how women have not seen results and have not received their money back from the satisfaction guarantee.
Nevertheless, I feel the situation is more complex than reading reports. By using one tube of the product and expecting to look as you did ten years ago; no, as I said the situation is complex.
Even Dr. John Layke said that if you have any doubts see a dermatologist! Why do I need to spend more money seeing another professional when I have put my faith in your product and your testimonies?
It is simple, your skin and my skin types are different. Mine has more moisture and elasticity and yours could be dry. Will the product work the same for both of us? The answer is no.
Seek advice and evaluate the product before jumping in and maybe feeling disappointed.