In today's Vitality Extracts review, we'll be tackling the discussion of essential oils, wherein I'll be briefing you about its benefits, usage, and at the same time I'll feature a website where you can buy your first new set of essential oils for an affordable price tag.
What are essential oils and their benefits?
But before I start with reviewing Vitality Extracts, let me first give you an idea of what an essential oil is.
Essential oils are extracted through the process of distillation to acquire the concentrated form of a plant or herb.
The process of distillation to procure the extract are customarily done through water or steam. Afterward, the fragrance and healing properties of a particular plant will also be present.
And these essential oils have been used for centuries because of their therapeutic properties to the body, and at the same time attaches a refreshing fragrance as it repels things like stress, insects, and others.
Up until this day, essential oils are still a staple when it comes to putting fragrance to items because as what I have said earlier, they do not solely produce a fragrant scent, but they also contribute to things like healing and energizing, depending on the type of essential oil that you'll be using.
Essential oils like lavender help with stress and at the same time help clear stretch marks and bruises.
There is also the thing called Frankincense which helps jog up the immune system and provide a helping hand towards keeping your respiratory illness at bay.
Essential oils are not for scent purposes only, because one of them which is Tea Tree oil is one of the most famous acne fighting remedies, known to reduce inflammation and blemishes of the skin.
Did you like what an essential oil can provide to you?
Then I guess you're ready to hear my Vitality Extracts review and see a website where you can grab some essential oils for yourself.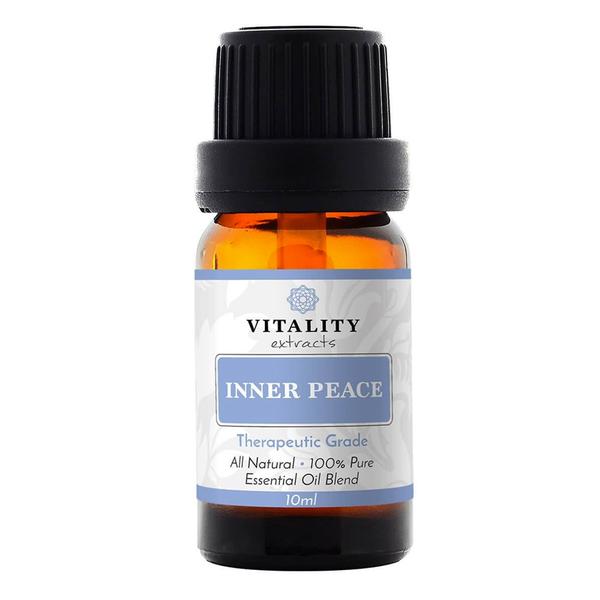 What is Vitality Extracts
Now we'll be officially starting my Vitality Extracts review by introducing the brand first.
The people behind Vitality Extracts are a group of health and wellness enthusiast who promote that a healthy lifestyle doesn't need to break the bank.
And in able to spread their goal they established the brand Vitality extracts which is an affordable one-stop shop for essential oils and other trinkets which can boost the everyday lifestyle.
They strive to accommodate both inspiring and longtime users of essential oils, in able to do so they housed the basic and advance blends for everyone to easily participate in gaining its benefits.
As they aspire to sell their goods at an affordable price they put them in containers that are smaller than the regular ones. This way people can try out their products without shelling out a lot of money at the same time they don't need to commit to using it because of the small quantity.
The ingredients of Vitality Extracts
If you would examine the item, you will see that the origin of ingredients of Vitality Extracts are not registered anywhere near the website or packaging, which is a crucial thing when it comes to essential oils, because through this you'll be able to verify the authenticity and pureness of the product.
By searching related articles and relevant information regarding Vitality Extracts, I saw an article which made a test to see what a bottle of essential oil contains, and there I saw the contents of Vitality Extracts.
To determine the contents of the bottle, the person who conducted the test use the lavender essential oil to undergo the Gas Chromatography-Mass Spectrometry why h specifically identify the underlying compounds found in the oil.
To ensure that they are getting the right numbers, they based their findings on the International Organization for Standardization the official group of people who regularized to see if a product is living up to its name.
And after matching their findings to the official standards, they found out that the lavender essential oil is made of pure lavender extracts, thus making it worth to try if you wish to jump into the oil essential bandwagon.
How to use Vitality Extracts
Vitality Extracts have some pretty interesting items for sale and others might find them confusing.
One of them is their bracelet diffuser, which is quite different from the conventional medium use to indulge in the benefits of essential oils.
You should keep in mind not to be intimidated by this unique item because their usage is simple.
All you need to do is take your favorite essential oil, then put a few drops (if it comes in a dropper) into the beads and that's all you need to do.
Taking off the stopper of the roll-on essential oil is not needed, rotating the ball around the bead will work too.
After that, the website stated that the scent will stay on for a day or longer, and is made possible because of the medium the lava stone, that represents the main component of the mobile diffuser. They also use different types of minerals to infused with the stone to create a diffuser that will work wonders throughout the day.
Where to buy Vitality Extracts
The brand Vitality Extract is available through Amazon and their official website.
However, if you order through their site, you'll be gaining the benefit of Vitality Extract's free shipping when you buy $50 worth of items. At the same time, you'll be covered by their money back guarantee until the fourteenth day of purchase.
But remember that there might be additional payment depending on the country where you live, because, there are still custom fees that you need to pay for which is not included in Vitality Extracts shipping fee.
And of course be aware that despite saying that it's a money back guarantee, they do not give back actual money and instead convert your return items into store credits.
The bottom line of Vitality Extracts review
If you would ask me if I would recommend buying their products? Then I'll say yes.
They hold a vast number of essential oils in their arsenal and a handful of mobile diffusers, like their bracelets and necklaces which are convenient items to use.
And they also offer free shipping once you reach a certain quota on your cart. So if you want to on some essential oils go ahead and check their website.
And with that concludes my review of Vitality Extracts